This month we received a generous donation from Moores Canada of 352 men's jackets and 600 men's dress shirts. These wonderful goods are being sorted, packaged, and set out to communities across Canada. Moores is a leading Canadian menswear retailer with over 120 locations, offering great quality for over 30 years.
Aside from donating new clothes to Brands for Canada , they host an annual #SuitDrive collecting items to be shared with employment programs at 70 recipient organizations across the country. Last year their stores collected over  collected 77,111 items!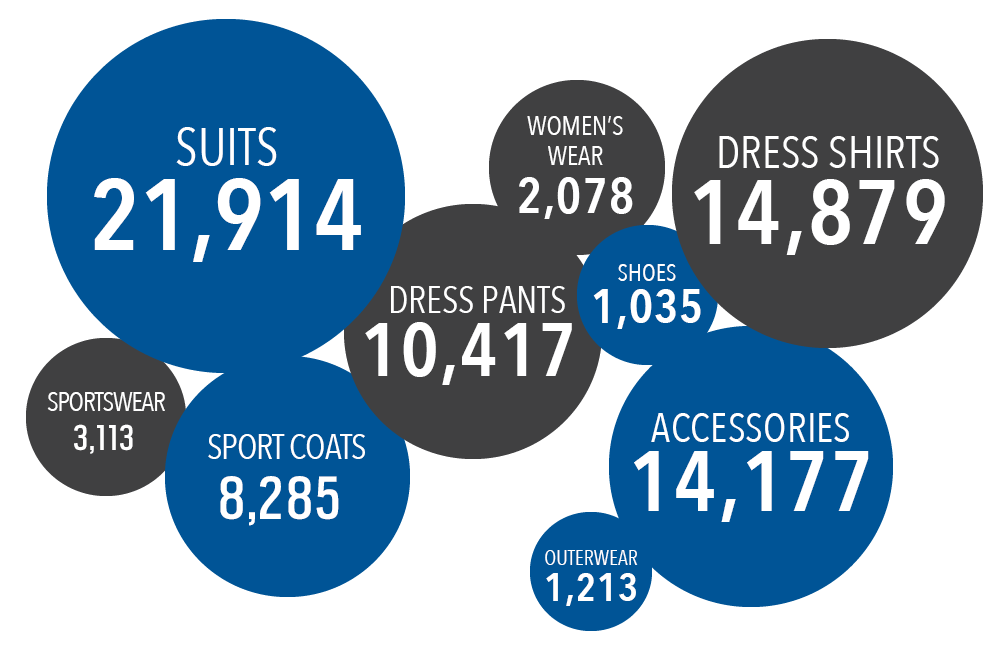 For info on Moores please visit mooresclothing.com. To get involved with Brands for Canada and volunteer as a student group, or company, please email or contact us here.